TV killed the radio star? Well, no matter how much digital strategies have developed in recent years, email marketing will never die. The power of newsletters is so appealing that we see subscribe buttons on nearly every website we visit!
Yet, none of the mailers want to be just another spam sender on people's promotion mailboxes. Not even mentioning emails bouncing from fake addresses or being deleted without even opening!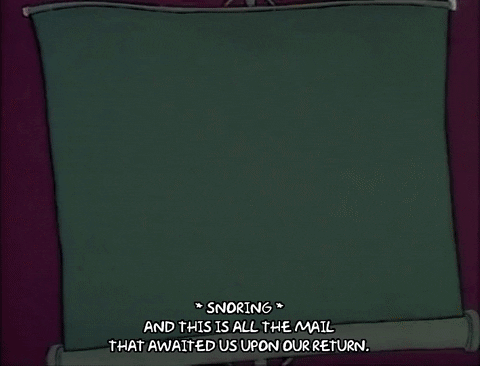 This is for you if you are looking for effective ways to get REAL newsletter subscribers!
Apart from "Subscribe" CTAs waiting on their own at a corner, several lead magnets are also being used to grab the audience's attention. Many creators who know the value of content offer eBooks, free lessons, and other bonuses in exchange for an email address.
However, many subscribers tend to give out a dead address which is so seldomly checked, or directly unsubscribe once they get the prize. Result? Point zero for the creator.
The problem with the current approach is your leads are not really motivated by what you offer. There is not enough hint of your work before people give out their emails for more. Since they do not get the taste first and they do not engage with your content interactively and effectively, these bonuses fail after the first step.
We believe that the free bonuses used as lead magnets should be comprehensive and accessible without any friction! No emails, no sign-up barriers. The bonus should convince them that the rest is yet to come, and they should subscribe because of that.
Your audience should be able to experience the quality of your content and interact with it prior to subscription. This way, you convince them better, and you earn them for good. Only the ones who are really interested in what you offer will subscribe, and they will be there as long as you continue to nurture them.
With the tips and use cases that could easily be performed with mini-courses, you will grow your mailing list slowly but surely. There are also some gamification ideas. Now, let's check some examples!
Do you present online courses and workshops? Generate leads with free interactive mini-courses.
LMS tools like Kajabi, Teachable, New Zenler, and Thinkific are great for building an entire educational content. Similarly, marketplaces like Udemy, Skillshare, and Domestika are great platforms to start, be heard, and get a residual income. What about marketing these courses?
Many course creators do not want to spend a lot of time with marketing stuff, while there are tons of work to do related to the content. They don't even know where to start. Thus, promoting via presenting a free trial or a preview is so popular.
The previews are generally free chapters, videos, and PDFs. However, there is a lack of interactivity in this method.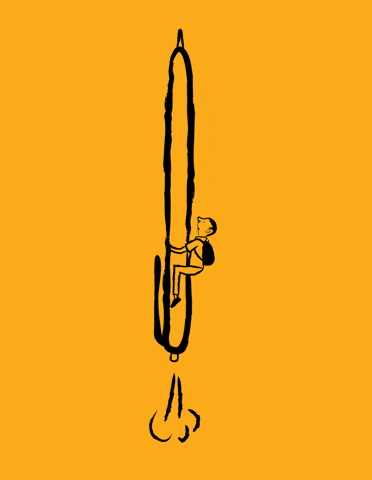 Introduce engagement and avoid one-sided communication.
Besides, free chapters would not really motivate and engage your audience. Think about a movie trailer that shows just the movie's beginning. Without giving an idea of the whole picture through careful curation from different parts of the movie, presenting only a given time interval will not successfully create motivation. This case is the same as providing free access to some chapters from your course or workshops.
You can overcome this issue with easy-to-create micro-learning journeys! Create engagement with mini-courses, in which you can be flexible to curate your content and build it quickly. Sometimes, asking is the best way of teaching. So, add quiz questions inside your mini-courses to let your audience test themselves and get convinced of your expertise and course quality. You can also use survey questions to learn expectations.
Make your content partially or wholly accessible before a sign-up barrier.
Another challenge to overcome is the sign-up barrier for the end users before they can experience your content.
Unfortunately, the email addresses collected at the beginning stage are not very promising, as the leads are not sure if they want to commit to something bigger. And in marketplaces, you cannot even reach the emails users sign up with! So, give a hint of your expertise first, then collect emails afterward.
Active on YouTube? Supplement your YouTube videos with recap quizzes and additional in-depth materials.
Use the description area of your YouTube videos more often! There you can add clickable URLs and invite your audience to a more extensive journey. You can even gamify the whole experience!
In a mini-course you link in the description area, give away a discount code or another bonus as a prize!
The award will be accessible only after a quiz about your video. Or, you can hide a password in your video and guarantee that one needs to watch your video first to reach the prize.
This way, you can increase your view durations. Besides, with a sign-up wall just before the prize, you can collect emails simultaneously, but naturally.
The benefit of this approach is you just don't give away your valuable coupons. The minute you introduce a challenge to it, you add value to your work. When you wait until the end to get emails and give the prizes to only whom deserve it, the chances that the prize will be used will increase. Result? More effective communication and fewer emails bouncing back.
If you are interested in combining your mini-courses with your YouTube channel, read more here.
Trust in referrals! No advertisement or cold reach-out is better than the word of a friend. So, give a reason to share!
Use your mini-courses on your landing page and on your socials to get more emails. Yet, mini-courses' potential is not limited to that only! You can use them inside the newsletters, too! This way, you can increase the chance of referrals. Because the chances a subscriber will forward a plain text email to a friend is slim. See:
The engagement and interactivity you can build on your mail body are limited. But in a mini-course added to the email with a link, you can add surveys, quizzes, and countless videos without increasing the email size. So, the communication becomes instantly two-sided, and your audience feels a connection. This relationship increases the possibility that they will suggest you to another friend.

The social network between friends does not go with emails, but rather on social media! So, when your content provides a share link button directly on the content page, it is so much easier to share!
You can display a social share button on your mini-courses and let it reach other people via messages or posts on LinkedIn, Facebook, Instagram, Twitter, Whatsapp, and so on.
So, next time you publish a newsletter, try keeping it short. Instead, use your mini-courses to load the content interactively and present it with a link. Do not forget to put a sign-up wall at the end to get more subscribers.
Increase conversions by directly linking a mini-course collection as a landing page.
Personalized communication is a must if you are trying to generate leads effectively. The problem with targeted communication is that you do not know very much about your audience when they first land on your funnel. But how to solve this? Present a menu and let them choose what works best for them!
Mini-course collections are wonderful ways to present your work in an ordered and comprehensive way.
The best thing about collections is your audience follows the index you set, and they stay on the same page through their journey! Just prepare a mini-course for each field, present them in a collection, and let your audience decide on what is best for them and proceed further in that funnel. What if they cannot decide? They can just jump to another mini-course easily. Check our blog post here to learn how to use mini-course collections effectively.
You can use your landing pages of collections to know your leads better, too! In a mini-course where you collect emails, add some survey questions to understand customer profiles better and adjust your communication style accordingly.
All in all…
The versatile nature of mini-courses got your back when it comes to effective communication and building robust relations with your audience. Several use cases are possible, including those presented in this article. Discover several more ideas on our blog.
So go ahead and create a mini-course with Mini Course Generator to achieve more with ease and speed!