Workshops and training sessions are great ways to share knowledge, skills, and information with your clients. These interactive learning experiences allow for hands-on learning and lively discussions, making them way more effective than dry lectures, traditional lecture-style presentations, or eBooks.
Plus, they're a great opportunity to build connections and earn your clients' trust, which can lead to long-term partnerships and the growth of your business as a coach, trainer, and workshop provider. For this reason, you must definitely consider offering workshops and training sessions.
But, let's face it, getting people pumped for a workshop can be tough. A great solution? Offering pre-session warm-ups!
Why is warm-up important?
There are several reasons why! To understand it better, try walking in your audience's shoes for a mile.
First, warm-ups help participants get in the zone. By doing a quick pre-session activity, participants can shift their focus from their daily tasks and distractions to the learning experience ahead. It also helps them relax and feel more comfortable in the learning environment.
Second, warm-ups create a buzz! By providing a sneak peek of the content or introducing the topic in a fun and engaging way, participants will be more excited and ready to fully engage in the learning experience.
Third, warm-ups can also help assess the participants' knowledge and skill level before the workshop or training session. This allows the facilitator to better tailor the content to their specific needs.
Especially for longer sessions with complex topics that require active participation, such as team-building, leadership development, or technical training, warm-ups are essential.
There are several strategies for motivating online workshop participants and many ways to increase workshop engagement before session starts and one effective solution to warm up your audience is using mini-courses. They have the interactivity factor, provide a variety of content and don't create any hesitation to start for the participant, unlike videos or ebooks alone. Give your audience a warm welcome with mini-courses!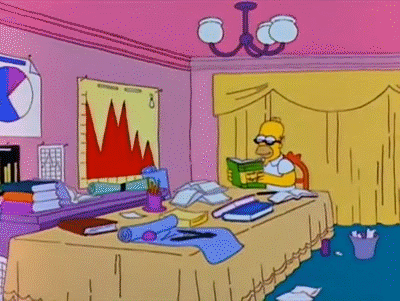 Mini-courses are short, self-paced online learning experiences that can be used to introduce participants to the topic of the workshop or training session. As a coach or training provider, you can use minicourses to present a preview of the content, build anticipation, and encourage interaction. Plus, they can help you gauge participants' knowledge and skills ahead of time, so you can tailor the content to their needs. And best of all, mini-courses can ensure your participants are motivated and ready to participate fully in your workshop or training session.
So, how exactly can you use them? Here are some strategies for using mini-courses to increase workshop engagement before the session starts.
How to use mini-courses for warm-up?
Provide a preview of the content
You can use mini-courses as teasers! Presenting short snippets of the content that will be covered in the workshop or training session can help to build anticipation and excitement for the session. Besides, you will ensure that participants are familiar with the topic before the session starts.
Making a quiz is a wonderful idea to boost excitement, encourage and emphasize your expertise. Below is an embedded mini-course template that is designed for warm-ups before workshops and training sessions. As you can experience yourself, it is structured directly for this purpose. Besides, quiz questions are great for boosting interactivity.
You can reach and use this template to build your own warmup mini-course directly on Mini Course Generator!
Encourage interaction
Use mini-courses to encourage training participation! For example, you could give a simple assignment in your mini-course or include survey cards to collect ideas from your audience. Later in the workshop, you can add a discussion session to review the answers and allow participants to learn together. This way, you will keep your audience thinking about the event prior as well.
Tailor the content to the needs of the participants
Use mini-courses to learn the needs of your participants! There are various survey-type cards available in Mini Course Generator. You can use them for building a questionnaire to gather information about the participants' expectations and then use that information to create a customized learning experience.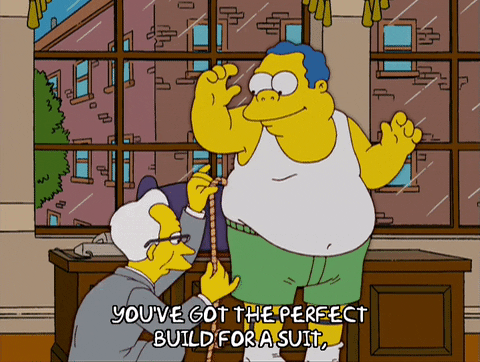 Use as icebreaker activities
Creating a sense of community before the traininf starts is crucial for a fun and effective workshop session. There is always a need for icebreakers for workshops, and minicourses are a perfect fit for this job.
You can use mini-courses for motivating workshop participants. It is possible to design very cool icebreaker activities to boost participation in training sessions with the help of mini-courses. Try forming groups before the mini-course, send each group a different mini-course to work on together, and let them participate in teaching the other groups about their subjects. These activities can be used to encourage interaction and build a sense of community among participants before the session starts. A mini course is a great engaging training content.
Pre-workshop preparation for maximum engagement
As a coach or training provider, you'd like to ensure maximum engagement during the session. This will help you create return clients with whom you have long-term relations. Among all effective training techniques, a mini-course is a good way to prepare your clients by giving them short reading materials together with interactive areas that participants can complete before the workshop. This will help them to come prepared and ready to engage with your content.
Remote workshop engagement
Nowadays, most of the workshops and training sessions occur online. This means that it is hard to establish strong bonds, which is much easier in the case of a face-to-face meeting. Extra effort is needed for online workshop engagement.
Many tutors and trainers are keen on boosting interactivity to engage remote workshop participants. One of the remote workshop engagement ideas is sending mini-courses to provide an outline and present learning materials before the session. This ensures that all participants have access to the same information, regardless of location.
So, here is the question! Do you want to get your workshop or training participants pumped and ready to learn? If yes, mini-courses are your new sidekicks. They're the ultimate warm-up act, helping you increase engagement, build excitement, and tailor the content to your audience's needs. Among the best practices for encouraging interaction during workshops, mini-courses is THE ONE!
All in all…
Mini-courses are the ultimate secret weapon for making your workshops and training sessions more engaging and effective. Use them wisely and watch as your participants not only learn more but also build lasting relationships with you. So, go ahead and create a mini-course, and watch your coaching, training, or workshop business soar! Get started now!