What is the most suitable, easy-to-pursue, and affordable strategy for coaches, trainers, online course creators, and tutors to grow their businesses? This is probably the most triggering question in your mind when you come around thinking of your coaching business. This question must be asked not only at the beginning but also throughout your journey continuously as a trainer.
We believe that the key point is building effective, easily manageable, and easily interpretable communication from the start till the end. Needless to say, micro-learning is at the heart of this approach. Here is why.
Let's go to the first step of marketing. Grabbing the attention of cold leads, warming them up, and getting them interested in your programs is no easy task. You need to make your know-how and expertise visible, reach out and engage with your audience, and convince them for what you have to offer. This is called acquisition, and it is the first step in growing a business.
Yet, the job is not finished there!
The acquisition is one thing, but keeping your audience focused is another! For professionals who work in a client-based membership business, like coaches, consultants, and course creators, lead nurturing has become as equally important as lead generation itself! Having an active, expanding mailing list and publishing newsletters regularly is the most common strategy. In other words, lead nurturing via content dripping and email marketing. Importance of microlearning in drip campaign and spaced studying is extremely solid!
Mini-course dripping for lead nurturing
Once you have a new subscriber, you need to serve something new and update your profile on a regular basis to keep them in your circle. It is important to remind people that they are members of a privileged group. You need to make your audience wait for more and come back for more. This is where drip marketing and spaced repetition techniques come in. No matter how widely used these practices are, ebooks, YouTube videos, or even free access to macro courses will not do this for you. It's time to keep it small, easy, and fast. It's time to try a mini-course, and here are the reasons why!
Mini-courses, micro courses short lessons, micro-learning journeys, or whatever you call them, are short and easy to prepare! On top of that, they are easy to customize for branding based on your target. Hence, they are very effective based on time investment. It is very easy to repurpose content for social media, etc. too. Keep things manageable for yourself as a creator without the complexities of macro courses. Sounds good, right?
💡 Mini Course Generator is the only ai assisted content generation tool for micro-learning. Get help from the ai generator to speed things up whenever you get stuck and create a mini-course in minutes with various images, videos, and quiz interaction. Here is a video on how to use our AI-Assistant:
On top of that, the attention span of people gets shorter day by day. No one needs or wants a bulk of content right away. Especially in spaced learning, microlearning dripping serves perfect for learner experience as well. Stay away from the content burden and make it consumable for your clients!
💡 There is no login barrier for end users in Mini Course Generator. You can give access to your mini-course directly by a link! Yet, it is possible to insert password protection or a payment gateway if you'd like to protect your content.
Content dripping allows you to create a sense of achievement for your audience in a short time and also keeps them in your circle for a longer time interval while you use your resources effectively. Spaced repetition increases the effect of your content and reinforces your spaced learning programs.
Micro-courses will fit right into your email schedule and enhance the effectiveness of your program. They are so suitable with the concept of dripping that you will continue to use them together with your premium programs, too!
Mini-course dripping for a membership-based program
Micro-learning will assist you during the customer acquisition and lead nurturing stage, that's for sure. Besides, they can be used in your premium offers, too! If you offer your programs like spaced repetition learning on a time span, like "14-Day Business Mastering", you can run it directly with your mini-courses via email dripping with mailing platforms or membership content dripping directly on your website.
💡 Did you know that mini-courses can be embedded on your website very easily? If you're on WordPress, it is even easier with Mini Course Generator's WP Plug-In. If you use membership tools like Memberpress or Wishlist, you can gate access to the embed page. Here is a quick video tutorial on how to use our WordPress plugin:
In your email newsletters, you can share your mini-courses easily with a link and even connect your custom domain to present your content on your own domain, for instance, minicourses.yourdomain.com
Using mini-course links in your email newsletters have many advantages! Your email nurture campaign could be run with a collection of micro courses!
First of all, you can load the content on your link, and keep the email text short! You know that only a few people read more than the first paragraph.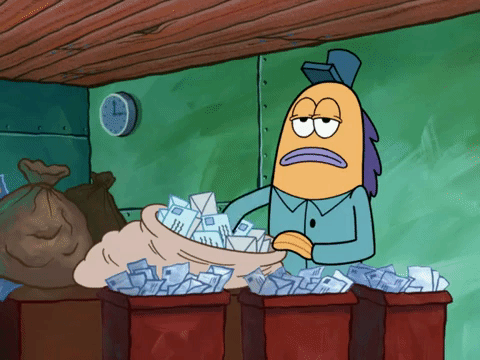 So, why not keep your emails straight to the point and deliver the content in a more effective way?
Mini-courses are interactive. They can provide you the engagement and the bonding you are looking for, in a fun and easy way. As the name implies, a mini-course is a mini one! Let your audience explore your content without feeling a content burden.
Besides that, you can combine various content forms in a micro course and create a blend of information and interaction in the way that you need. For example, add various images and short videos to your quiz questions. You can even embed podcast episodes! Add ratings and surveys to get more information about your client profile. You can add PDFs as well.
If you'd like to ensure that your audience will open, proceed and complete your short lessons, here are two tips!
💡 In Mini Course Generator, it is possible to display conditional messages after a quiz depending on the knowledge level of a user! In order to increase the engagement of your audience, give perks at the end of a mini-course like a discount for a bigger offer or an invitation to a privileged group.

💡 If different pieces of content in your email dripping strategy are tied to each other to form a series, a bundle, or a whole, you need to encourage your audience not to miss any steps along the way. If you also think that a dripping campaign is all about creating a whole step-by-step, mini courses got your back here. Mini Course Generator allows you to gate access to your content with password protection. Using this feature, you can create a use-case that will serve the integrity of your program.
Here is visuals related to how you can practise these email nurture examples. Try creating a password for your mini-course and revealing it at the end of the previous one!
In order to reach the content, users will need to complete the previous chapters.
When we think of ideas for effective lead nurturing, content dripping for membership programs, and email newsletters, micro-courses are the best option by far. Many creators suggest that a dripping campaign with micro-learning is far better than ads, videos, eBooks, etc., which lack engagement and readability of content immensely. Besides that, using short lessons for lead nurturing and coaching programs increases the effect of the program with so little time investment of both the trainer and the trainee.
So, what will be your use-case of dripping mini-courses?
Use it for lead nurturing to create motivation for bigger offers, or run your membership program directly through micro learning! You can even drip mini-courses before your programs to present teasers and after your programs for quick recaps. You will be mesmerized by the ease and simplicity of the whole thing.
All in all…
The versatile nature of mini-courses got your back when it comes to using your time efficiently! Several use cases are possible, including those presented in this article. Discover several more ideas on our blog.
So go ahead and create a mini-course with Mini Course Generator to achieve more with ease and speed!